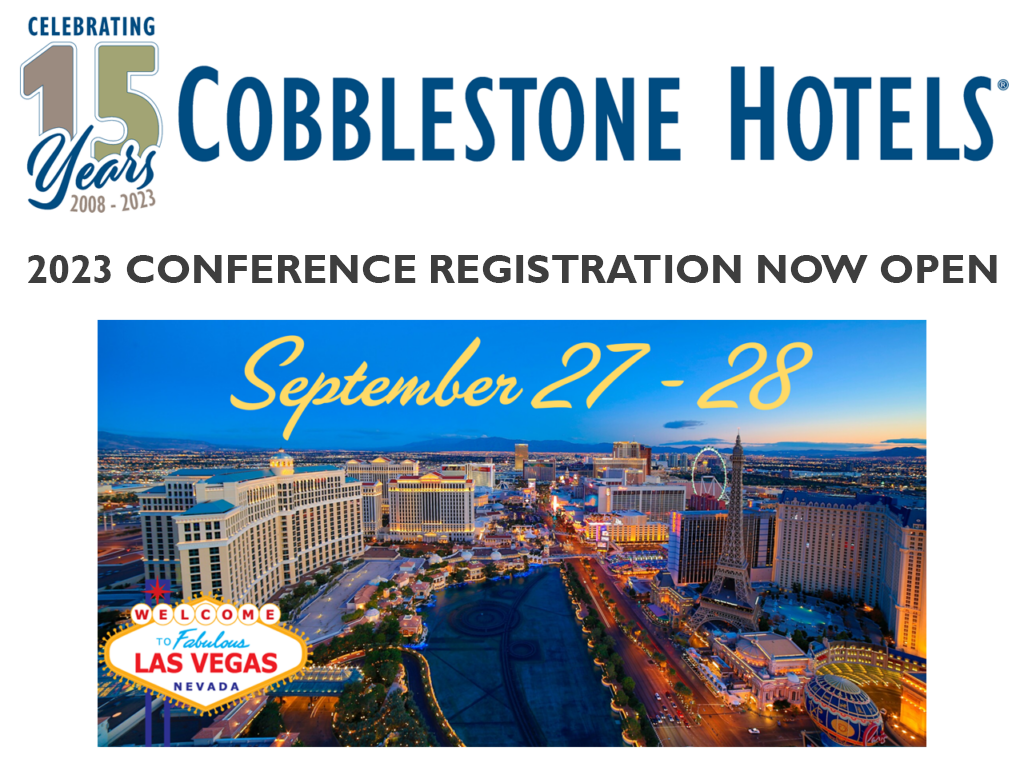 Where
Park MGM - 3770 Las Vegas Blvd. South, Las Vegas, NV 89109
TEL: 1-(888) 529-4828
FAX: 1-(702) 730-7777
When
27 & 28 September 2023
Wednesday - Thursday
RESERVATION INFO
TO MAKE YOUR HOTEL RESERVATIONS, PLEASE CLICK HERE 
PARK MGM ROOM BLOCK FULL
Please book your reservation at a nearby hotel
When the block is filled, it is full. We are unable to add any additional rooms to the block. 
If anyone feels uncomfortable using Passkey to book their rooms or make changes/cancels their Contact Center will be able to assist them.  The Contact Center can be reached at 1-(888) 529-4828 or 1-(702) 730-7777
RESERVATION CUT OFF
Please be advised the block cut-off date is on Thursday, August 24th, 2023.  Any unused room/suite inventory will be released back to the hotel for resale by the end of the day. 
NOTE
Please be advised the block cut-off date is on Thursday, August 24th, 2023.  Any unused room/suite inventory will be released back to the hotel for resale by the end of the day. 
Upon arrival, please keep in mind there is a $100 per day incidental hold taken on each room with a max of $400. If guests don't charge to their rooms this would be released upon departure.
We are very excited Park MGM has Mobile Check In available! Mobile Check In gives you the opportunity to prioritize your check-in based on the arrival time that is provided.  Please visit the below link for more information.
https://www2.mgmresorts.com/app/ 
For more information about what Park MGM has to offer, please visit their website. 
HOTEL INFO
PARK MGM ROOM BLOCK FULL
Please book your reservation at a nearby hotel
Meet Park MGM, an unexpected take on the Vegas resort experience in the center of the Strip that redefines what it means to stay and play in Las Vegas. We're not afraid to be different and, as you may have noticed, we're all about what's fresh. Now, that includes the air you breathe. Welcome to Park MGM, now smoke-free. Whether you come to play, party or relax, your time with us will be free of smoke—and anything but stale. From your room to the casino floor, to the pool and beyond, clean air is not an oddity or luxury, it's a given.
Park MGM inspires guests to find themselves in a collection of expertly curated dining, nightlife and entertainment settings. Approachable restaurants with bold menus, intimate bars and lounges, a pool scene reminiscent of the South of France and residential-styled guest rooms with a European feel—this is just the beginning. When you explore our resort you'll find an outpost of Eataly, and chef Roy Choi's first restaurant outside of Los Angeles.
Cobblestone Hotels has negotiated a special conference rate that will vary by day. Click the link below to view the rates day by day which range from based on your dates as well as room types. In addition to the nightly rate, there is a required resort fee of $39.
Have A Look At The
Event Schedule
NOTE: Schedule is subject to change
8:00 am – 1:00 pm
Registration
>> Name badges will be required for all conference events, so stop by the registration desk during registration hours to get your conference materials!
1:00 pm to 2:45 pm
GENERAL SESSION
3:00 pm to 5:00 pm
BRAND BREAKOUTS
3:00 pm to 5:00 pm
DEVELOPMENT BREAKOUTS
6:00 pm to 9:00 pm
Welcome Reception
7:00 am – 9:00 am
REGISTRATION
7:00 am – 9:00 am
BREAKFAST
9:00 am – 9:30 am
DOORS OPEN & WELCOME
9:30 am – 11:00 am
GENERAL SESSION
11:00 am to 2:00 pm
LUNCHEON & PARTNER SHOWCASE
>> Browse and interact with partners from all different sectors of the Hospitality Industry. Enjoy live demonstrations, product samples, and relationship building opportunities with your current and future partners.
2:15 pm to 5:00 pm
AFTERNOON GENERAL SESSIONS
5:30 pm to 7:30 pm
COCKTAIL RECEPTION
7:30 pm
DINNER & AWARDS CEREMONY
Getting Here
Travel Information
HOTEL INFORMATION
Visit here for hotel information.
NOTES
Rent with National or Enterprise Car Rental.
We recommend using a Taxi or Ride Share to and from the airport. Typically a taxi is easiest to grab after you get your luggage.
FLYING
If you are flying, we recommend using LAS Harry Reid International Airport.
Need to Know
CONFERENCE INFORMATION
SPECIAL MEALS
All food allergies must be noted in advance
IMPORTANT NOTE
Your official name badge is required for admittance to all conference sessions, functions and events. All attendees must be registered.
The conference fee includes Wednesday & Thursday meetings, Welcome Reception and drinks; breakfast, lunch, and dinner on Thursday; all food and beverage breaks; and all sessions and materials.
The early registration discount will be available from May 1st, 2023 and ends midnight on June 30th, 2023 at 11:30pm.
You should make your reservations by August 24, 2023. Any reservations made after this date are subject to availability and prevailing rates.
Cancellations must be submitted in writing no later than September 1, 2023. All cancellations are subject to a $200 cancellation fee. There will be no refunds after September 1, 2023. Please write us at info@cobblestoneconference.com
No, registration is available for the full conference only.
Yes, if your guest plans on attending the full conference, they will register with full access. If they are looking to participate in the welcome reception and final dinner only, please choose the social ticket registration.
Please select the sponsorship opportunities link on the home screen of the Conference Website or by visiting www.CobblestoneSponsors.com.
The conference schedule will be available by September 1, 2023; however, this is subject to change
Award categories include:
          Employee of the Year
          General Manager of the Year
          Investor of the Year
          Property of the Year
          Top 10 Guest Experience Scores